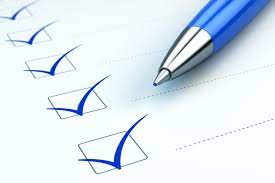 Many homeowners across the region has tough decision on deciding when it is the right time to replace their heating and cooling system. Here are 5 indicators that point to the fact that your HVAC system is ready for an overhaul. In most cases, you will find investing in a new, energy-efficient system, will save you money in the end. With a new heating and cooling system, you should not have unexpected repair bills nor increased utility costs. If you find yourself checking yes to these five items, then it's time for a new HVAC system.
1. HEATING & COOLING SYSTEM UNIT IS 10 YEARS OR OLDER
If your heating and cooling system is older than ten years of age, then chances are, it utilizes freon (or R-22) coolant. Owing to its harm to the environment, the manufacturing of R-22 has been retired across the globe. There are options to convert the coolant chemical to a safer agent. However, you should weigh the costs of this repair in addition to others on the horizon of an aging system. If your HVAC system is 10 years or older, you may be saying, "it's time."
2. BLOWING WARM AIR OR NOT BLOWING COOL AIR
Your heating and cooling system has one purpose in life – to keep your home comfortable. Cool in the hot summer months and warm in the cold winter months. If you run your air conditioner and find that warm air or no cool air is blowing out, then you know you have a problem. Your HVAC system may have an issue with the compressor. Another reason could be an issue with refrigerant. Refrigerant may be leaking or low.
3. LOUD OR UNUSUAL NOISES
It is normal for a heating and cooling unit to make low-level sounds as it starts up and shuts down. However, if you are hearing uncommon noises – loud bangs and thuds, grinding, grating, and whistling – then your HVAC system is not well. If your system makes a buzzing or rattling sound, your heating and cooling system may have a loose part. No matter how you describe the noise, if it is uncommon to your system – then it requires attention. Call into LegendAir and talk to our highly trained technician to give your system an evaluation to determine the extent of the repair required.
4. HIGH OR RISING ENERGY BILLS
If your utility bill for your HVAC suddenly spikes and is not in line with the temperatures outside, it could be an indicator that your system is working harder than it should. A heating and cooling system that is overworked means it is not running efficiently. The less efficient your HVAC system, the higher the utility bill. Additionally, if your cooling system is constantly running overtime then more repairs could be in the near future. Take steps to have your system evaluated by a professional to determine the cause of your system running above its means. If your system requires hefty repairs you may be saying "it's time" to invest in a new, more energy-efficient system to lower utility bills.
5. FREQUENT REPAIR BILLS
Every family has a tipping point for major repair bills. Whether it is a vehicle, a major appliance, or your heating and cooling system, there comes a time when the cost of a repair outweighs the investment of a replacement. If you are frequently sinking money repairing an aged HVAC unit, then a new more energy-efficient system could be your best bet. If it's time for a new unit for your home's HVAC, contact the experts at LegendAir to evaluate your out-of-date system and guide you in the most efficient heating and cooling system for your home.
CALL THE EXPERTS AT LEGENDAIR
If your home's HVAC has one or more of these indicators, then chances are a new system is in your future. Be proactive! Don't wait for mounting repair bills or until your unit completely breaks. Contact LegendAir to schedule one of our expert HVAC technicians to evaluate your existing cooling unit. If repairing your system is the right route, our team can handle it. If it's time to get a new unit, our team is specially trained to guide you in selecting the ideal HVAC unit for your home. Don't be afraid to say "It's Time" and invest in a new heating and cooling system for your family.